I thought all Calla Lilies were white! Why I thought that I don't know! I googled it and there are some very beautiful Lilies in lots of colors. Now, I am comfortable stamping with any color lily I want! Lasting Lily is another Sale-A-Bration stamp set. The colors are beautiful but, I can't get a good picture of the colors and ribbon. I took it outside and placed it on black cardstock to get the best image for you.
The stamp is very detailed and I actually had to ink and them stamp on my mat and then onto the card stock to get the best details. It is simply a beautiful stamp with many great sayings.
I used Whisper White and Soft Sea Foam cardstock
Inks were Lovely Lipstick and Soft Sea Foam.
Ribbon is 1/4″ Organza Whisper White
Here is a picture of the stamp set.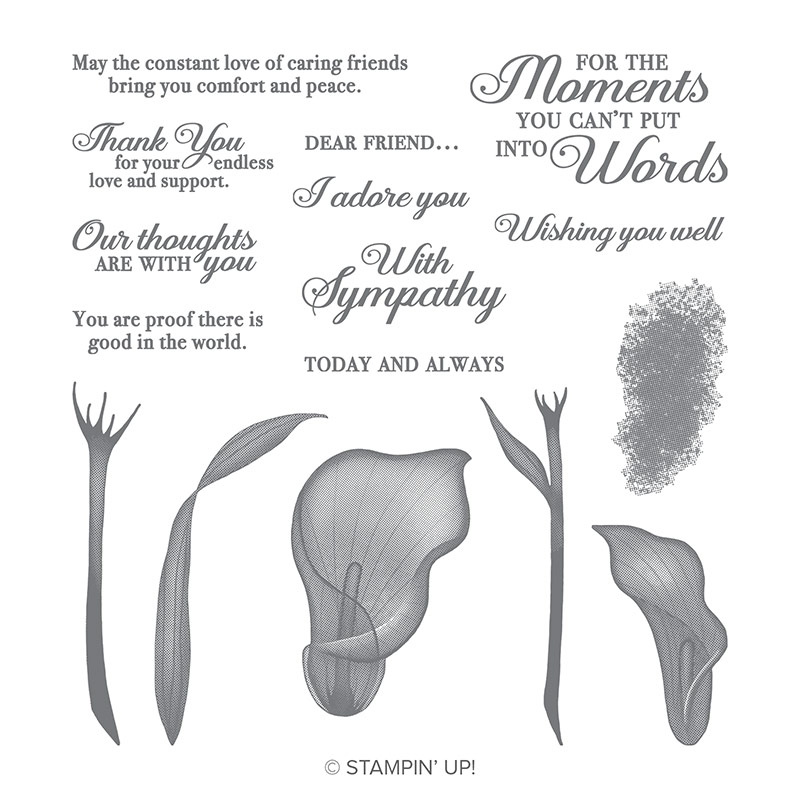 It will be available free with a $50 order January 3, 2016.